837 Market Street
837 Market Street
Wilmington, DE 19801
The apartments at 837 Market are perfect for those who prefer modern open spaces with the warmth of hardwood flooring, stainless steel appliances and unique architectural features. Apartment sizes vary from Studios to 3-bedroom units and offer a unique and sleek city lifestyle with the convenience of private laundry rooms in each unit as well as ample closet space.
Just steps from our apartments for rent in Wilmington, Delaware, you will find The Grand Theater, The DuPont Theater, Chelsea Tavern, Brew Ha Ha and many more dining and shopping opportunities. There is always something going on in the 800 block of Market Street, where you are in the middle of the culture and excitement of downtown Wilmington! Apartment sizes vary from Studios to 3-bedroom units and offer a unique and sleek city lifestyle.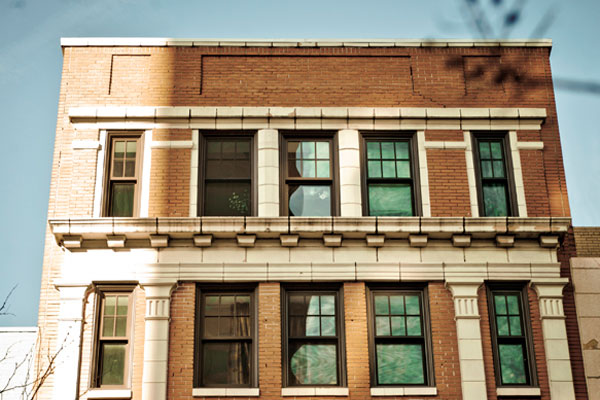 Laundry rooms in each apartment
Remote controlled heating and cooling
Ceiling fans with stylish lighting
Modern soffit lighting in kitchens
A modern feel with sliding doors and cool color scheme
Oak raised-panel kitchen cabinetry
Black Kenmore appliances, including full-size microwave and dishwasher
Apartments on the Market Street side look directly at the beautiful and historic The Grand Theater *
Ample closet space
Community Events
Filter by bedroom
Studio
1 Bedroom
2 Bedrooms
3+ Bedrooms
| Floor Plan | Unit | Bedrooms | Bathrooms | Sq Ft | Rent | Term | Availability |
| --- | --- | --- | --- | --- | --- | --- | --- |
After graduating from the University of Delaware I was offered a job working in the City of Wilmington. While looking for different options, I came across an apartment at 837 N. Market St. The apartment was clean, large and the perfect opportunity for my roommates and myself. Living on Market St. has provided each one of us with very accommodating travel distances for our jobs. I can even walk to work! On Market St. there are several shops, restaurants, and bars within walking distance
Resident, MKT 837
Want To Know More?
If you'd like more information, contact us.
Contact Us
Ready to Move In?
If you're ready to submit an application, click the link below to apply online, now!
Apply Now